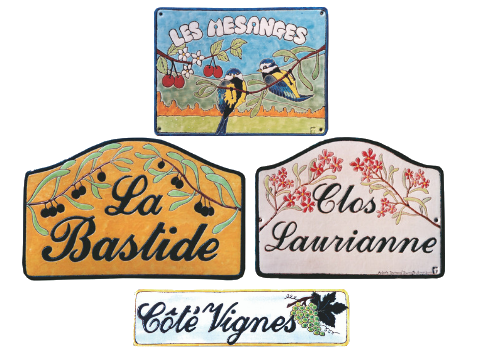 On the French Riviera, the artisan potters of the Poterie TOURNESOL have been creating stoneware items since 1973 in Tourrettes sur Loup on the French Riviera, in their workshop in the heart of the old village. Their personalised door plaques are made for you, and for anyone who wants to enhance the entrance to their home. They will decorate the front of your house or your gate, and bring the personalised touch you're looking for. They are also the ideal present for a variety of occasions.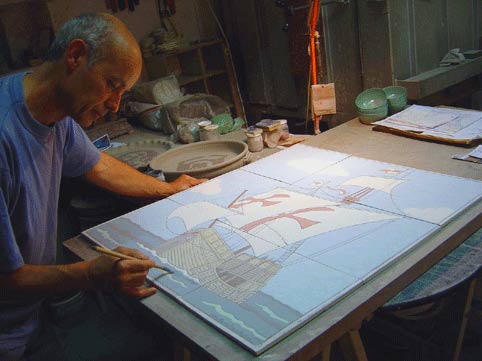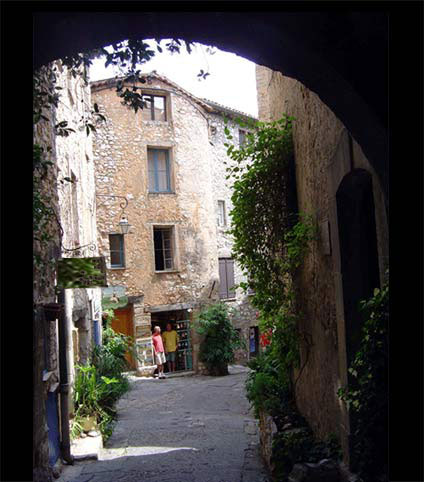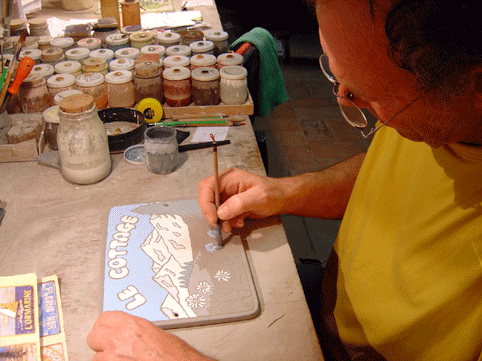 Gilles and Noël will welcome you every day in their workshop/boutique in the heart of the medieval village,
and you'll be able to watch the different steps of the creation.
They specialize in stoneware, the only clay that can be exposed to frost.
The stoneware plaque is made by hand.
Then it's left to dry, very slowly for fear of warping.
The design is then engraved and decorated with glazes.
These are made with metal oxydes,
and are the result of never ending researches.
The glazing itself requires a perfectly mastered know-how,
which can only be aquired after years of practice.
Once this is achieved, the plaque goes into the kiln for a single firing (1280°C),
which makes it totally frost- and sunproof.
We create all kinds of decorative and utilitarian stoneware, ceramic, pottery, tiles items by traditional wheeling. Over the years, we've specialized in personalized house plaques, door plaques, numbers plaques, street plaques, and village maps, as well as in any custom-made decorative sign. Each piece of work is unique.
The workshop/boutique is open every day.
837998total visits,3visits today