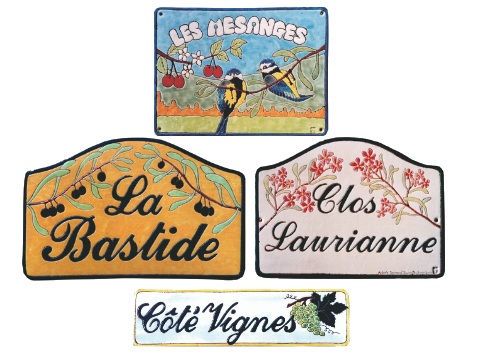 La poterie Tournesol : Artisan creator of personalized house plaques
On the Côte d'Azur, in Tourrettes sur Loup since 1973, the potters of La Poterie TOURNESOL work with clay, terracotta, ceramics and stoneware in their boutique workshop in the heart of the old village. Their personalised house plaques are made for you and for all those who wish to highlight their entrance. They will decorate your facade or your gate, and give them that personal touch you are looking for. They are also the ideal gift for many occasions.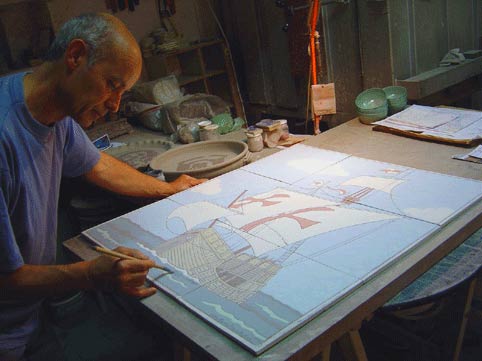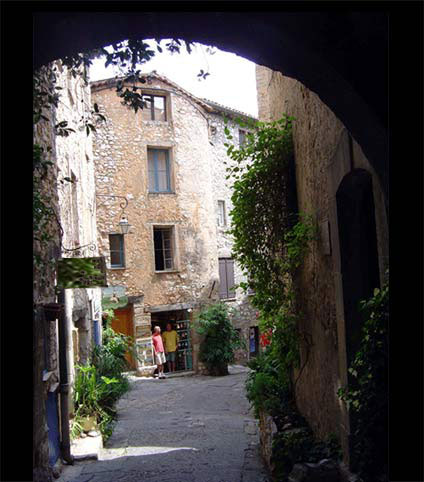 Gilles and Noël welcome you every day in their workshop located in the heart of the medieval village.
You will be able to observe the different stages of production of their creations.
They are specialised in stoneware, the only ingelive clay. The stoneware slab is made by hand.
It is then dried very slowly to avoid any deformation.
The design is then engraved in the body and decorated with glazes. The glazes,
These glazes, based on metallic oxides, are the result of constant research.
Enamelling requires a perfectly mastered know-how,
obtained after many years of practice.
Once the decoration has been completed, the piece undergoes a single firing at 1280°,
which ensures perfect resistance of the glazes
This ensures that the glazes are perfectly resistant to frost and the sun's rays.
We make many decorative and utilitarian objects in stoneware, ceramics, pottery, tiles and earthenware by traditional turning, and have progressively specialised in personalised house plaques, street numbers, orientation tables and village plans, as well as any decorative panel on request. Each piece is unique.
The workshop – shop is open every day.
1087total visits,1visits today