The workshop Poterie Tournesol
Noël VASSARD and Gilles QUENAON established the Poterie Tournesol on the French Riviera in 1973, in Tourrettes-sur-Loup in the Alpes Maritimes region, near Vence and Saint Paul de Vence.
We work with stoneware, porcelain, ceramic and terracotta in our workshop in the heart of the old village.
We create a variety of decorative and practical objects in decorated stoneware and porcelain. We work using the traditional method of throwing on a potter's wheel.
Our originality lies primarily in the creation of personalised decorative plaques for the home, which are made to order. We also make house numbers, orientation tables, village maps, shields and street signs in the style of the villages who request them.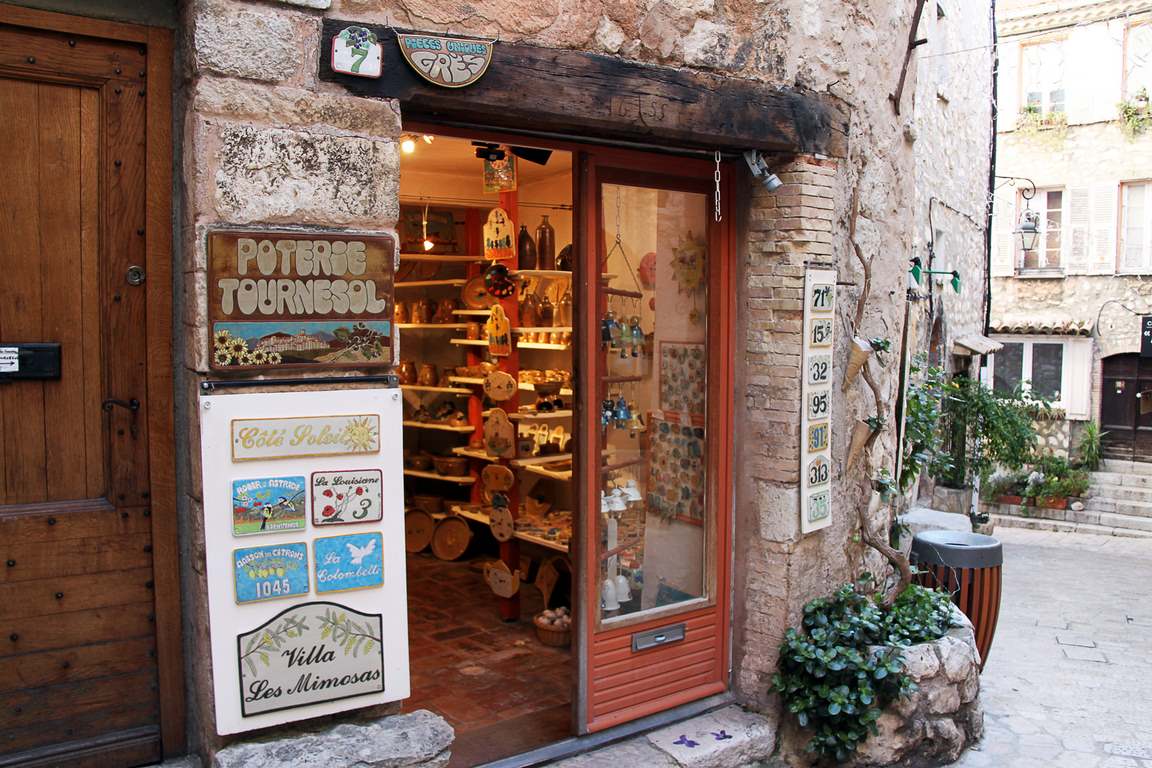 Our personalised door plaques are made for you, and for anyone who wants to enhance the entrance to their home. They will decorate the front of your house or your gate, and bring the personalised touch you're looking for.
They are also the ideal present for a variety of occasions, such as weddings, housewarmings birthdays etc…. each plaque is unique and made entirely by hand.
The choice of size and design is yours. There are many themes to choose from: professions, animals, flowers, landscapes… and we can also work from any document you would like to share with us (photos, sketches etc.).
The photos of our creations, which you can see on our website, may also be a source of inspiration for you. Simply tell us the text and style of lettering you would like to see on your plaque: first name, surname, house name, number.
Our plaques are made from stoneware which is engraved and then glazed. A firing temperature of 1280° means they are resistant to all weather conditions and won't be affected by frost or sun.
The images are engraved onto the clay and then painted with enamel made from metal oxides. Glazing is a highly skilled art which can only be perfected over many years of practice and through continual research. We are open every day and look forward to welcoming you in our workshop/boutique.
257total visits,1visits today